What's New?
We love to celebrate what God is accomplishing at Olive Branch. Below you will find some things we are currently celebrating along with the calendar of events taking place.
We had 45 baptisms in 2021!
We have had 20 baptisms so far in 2022!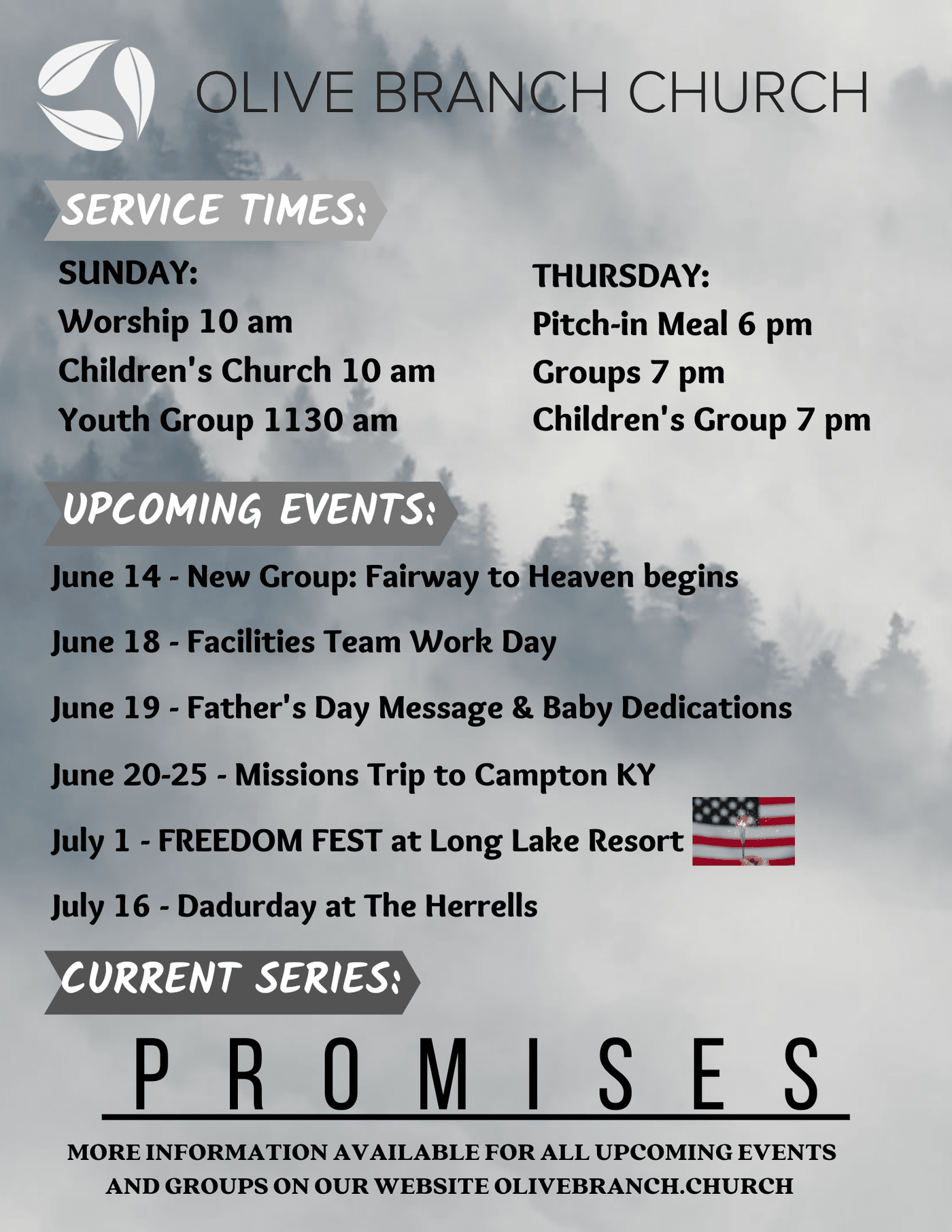 Freedom Fest is just around the corner!
Mark your calendars for this night filled with food, fellowship, & fun!!
-𝘎𝘳𝘢𝘣 𝘢 𝘧𝘦𝘸 𝘪𝘯𝘷𝘪𝘵𝘦 𝘤𝘢𝘳𝘥𝘴 𝘰𝘧𝘧 𝘰𝘧 𝘵𝘩𝘦 𝘕𝘦𝘹𝘵 𝘚𝘵𝘦𝘱𝘴 𝘞𝘢𝘭𝘭 𝘢𝘯𝘥 𝘪𝘯𝘷𝘪𝘵𝘦 𝘺𝘰𝘶𝘳 𝘧𝘳𝘪𝘦𝘯𝘥𝘴!
We are currently looking for volunteers to help serve food, as well as volunteers to bring a side or dessert.
If you are interested in volunteering please fill out a connection card: https://olivebranch.church/connection-card