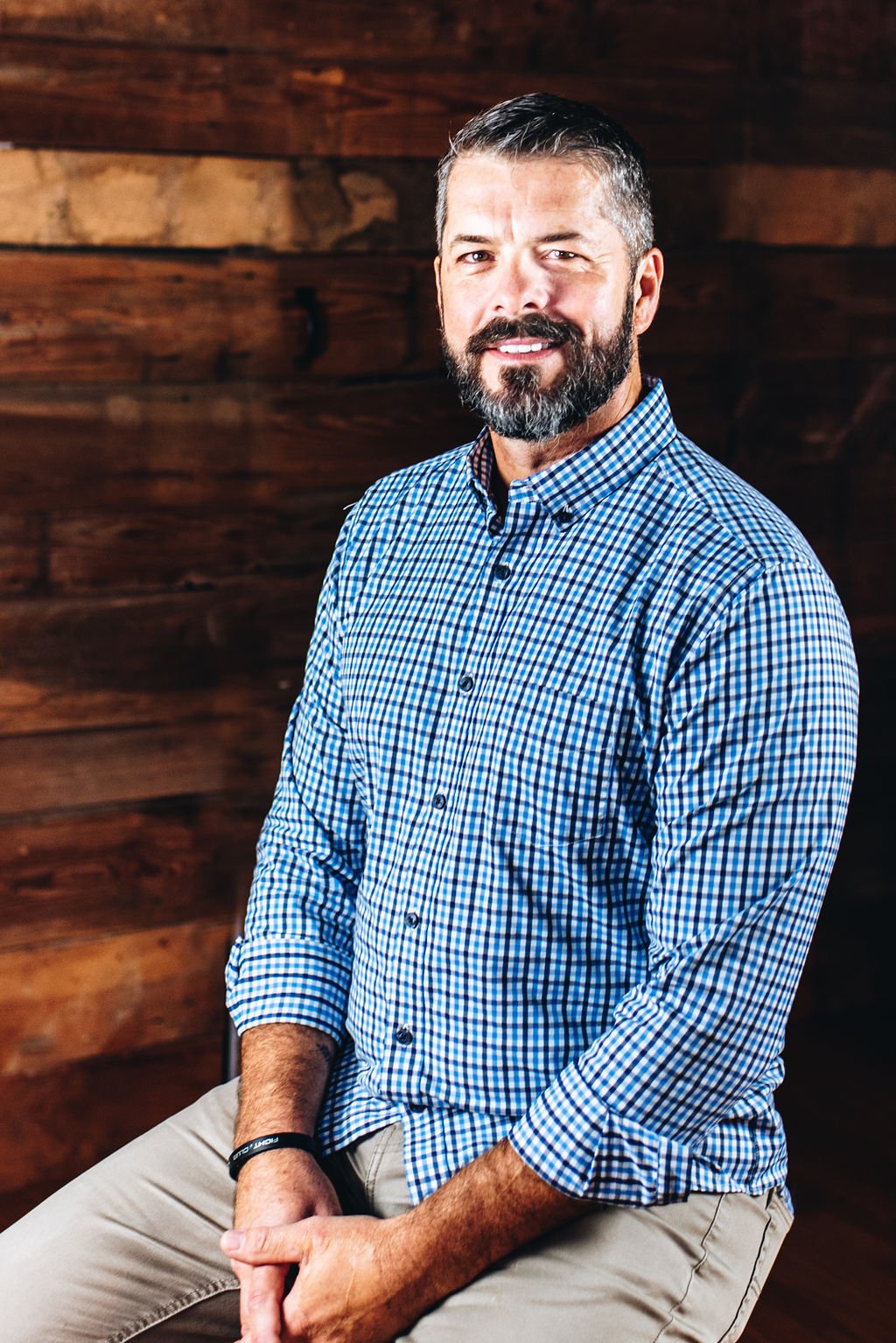 Jeff Sumner - Lead Pastor
I was born in Indianapolis, Indiana but lived in several different places in Indiana while growing up. Once in the ministry, I have lived in Illinois, Michigan, Florida, and am currently in Roann, Indiana where I have resided for a little over 10 years.
My wife, Janell, and I have been married for 35 years and have four children: Eric, Adam, Ashley, and Evan. We also have 2 daughters-in-law: Brittney and Kourtney; as well as a son-in-law, Jeremy Haupert. We are blessed with 9 grandchildren!
I have been in ministry for 32 years and at Olive Branch Church for a little over 10 years. My responsibilities over those 32 years have included: children's ministry, youth ministry, worship ministry, connections ministry, groups ministry, solo pastoral ministry and lead pastoral ministry. My responsibilities at OBC include: preaching and teaching, staff management, information management, budgetary oversight, counseling, group leadership, and whatever it takes to get the job done.
In my free time I love to do woodworking, exercise, read, and spend time with friends and family.
My favorite scriptures:
Ephesians 1:3-10
"Blessed be the God and Father of our Lord Jesus Christ, who has blessed us in Christ with every spiritual blessing in the heavenly places, even as he chose us in him before the foundation of the world, that we should be holy and blameless before him. In love he predestined us for adoption to himself as sons through Jesus Christ, according to the purpose of his will, to the praise of his glorious grace, with which he has blessed us in the Beloved. In him we have redemption through his blood, the forgiveness of our trespasses, according to the riches of his grace, which he lavished upon us, in all wisdom and insight making known to us the mystery of his will, according to his purpose, which he set forth in Christ as a plan for the fullness of time, to unite all things in him, things in heaven and things on earth" (ESV).
Hebrews 10:19-22
"Therefore, brothers since we have confidence to enter the holy places by the blood of Jesus, by the new and living way that he opened for us through the curtain, that is, through his flesh, and since we have a great priest over the house of God, let us draw near with a true heart in full assurance of faith, with our hearts sprinkled clean from an evil conscience and our bodies washed with pure water" (ESV)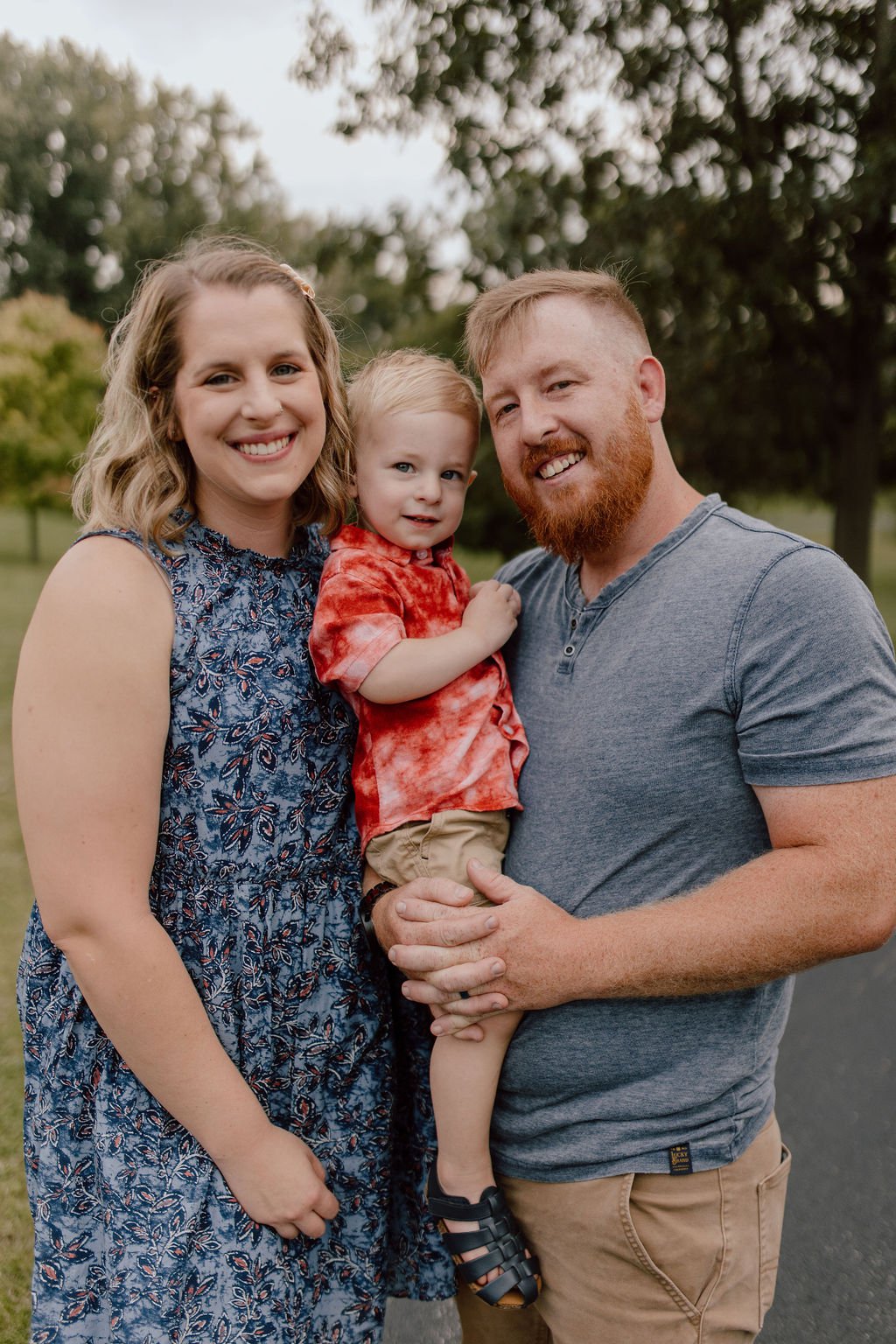 Ashley Haupert - Worship and Connections Pastor
I was born in Vincennes, Indiana and have also lived in Illinois, Michigan, Florida, and Ohio. I currently live in Wabash, Indiana.
My husband, Jeremy, and I have been married for 4 years. We have a son, Emerson, and a rescue dog, Luke.
I have been attending Olive Branch Church for 9 years and in ministry for 5 years. I began in ministry at OBC as a part-time worship pastor and became full time worship pastor in 2018 adding connections ministry to my area of responsibility. As the worship/connections pastor, I lead worship in our Sunday morning environment, oversee adult community groups, and I am responsible for our care ministry and assimilation.
In my free time I enjoy spending time with family and friends, hiking, working out, traveling to fun places, and eating good food!
My favorite scripture:
Jeremiah 29:11 has been my life verse since High School.
"For I know the plans I have for you," declares the Lord, "plans to prosper you and not to harm you, plans to give you hope and a future." (NIV)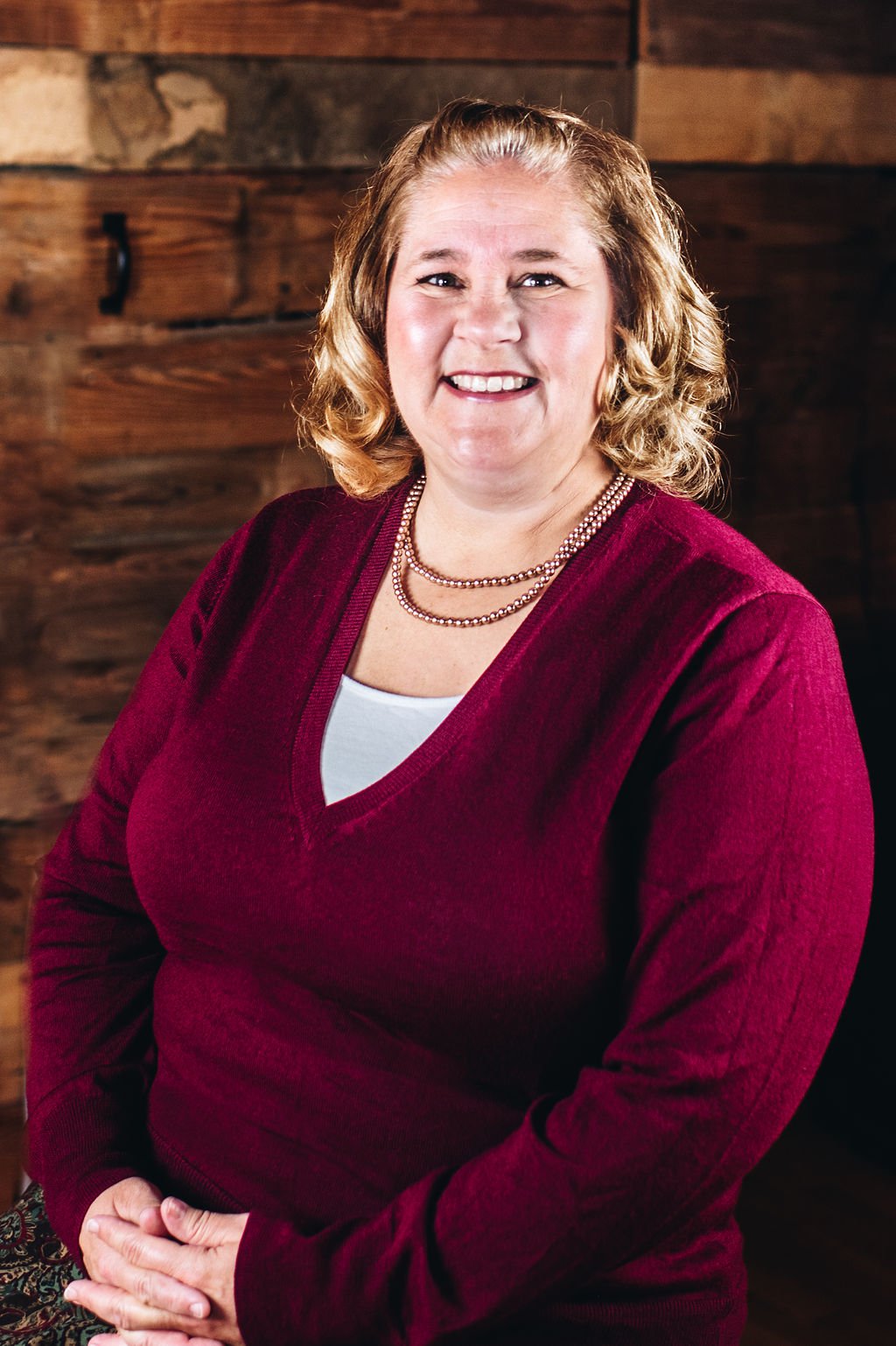 Michele Rose- Children's Ministry Leader
I was born and raised in Goshen, Indiana. I went to college in Ohio, but returned to northern Indiana. I now reside in Akron, Indiana.
My parents are Mike and Gwen Stutzman who are retired and live in North Manchester, Indiana. I have one sister, Nicole, who lives with her husband, Ted, in Fort Worth, Texas.
I have been attending Olive Branch Church for 5 years and have volunteered in ministry since I was a teen and young adult. I volunteered as a Christian Athletic Camp counselor in Michigan, and have been a volunteer in various areas of ministry since my time with OBC. This is my second year on staff at OBC as the Children's Ministry Leader. I am responsible for the curriculum and volunteers in the children's area.
In my free time I like to golf, hunt, dance, go to concerts, travel, kayak, attend ball games, entrepreneurial adventures, and be creative!
My favorite scripture:
Proverbs 4:18
"The path of the righteous is like the morning sun, shining even brighter till the full light of day." (NIV)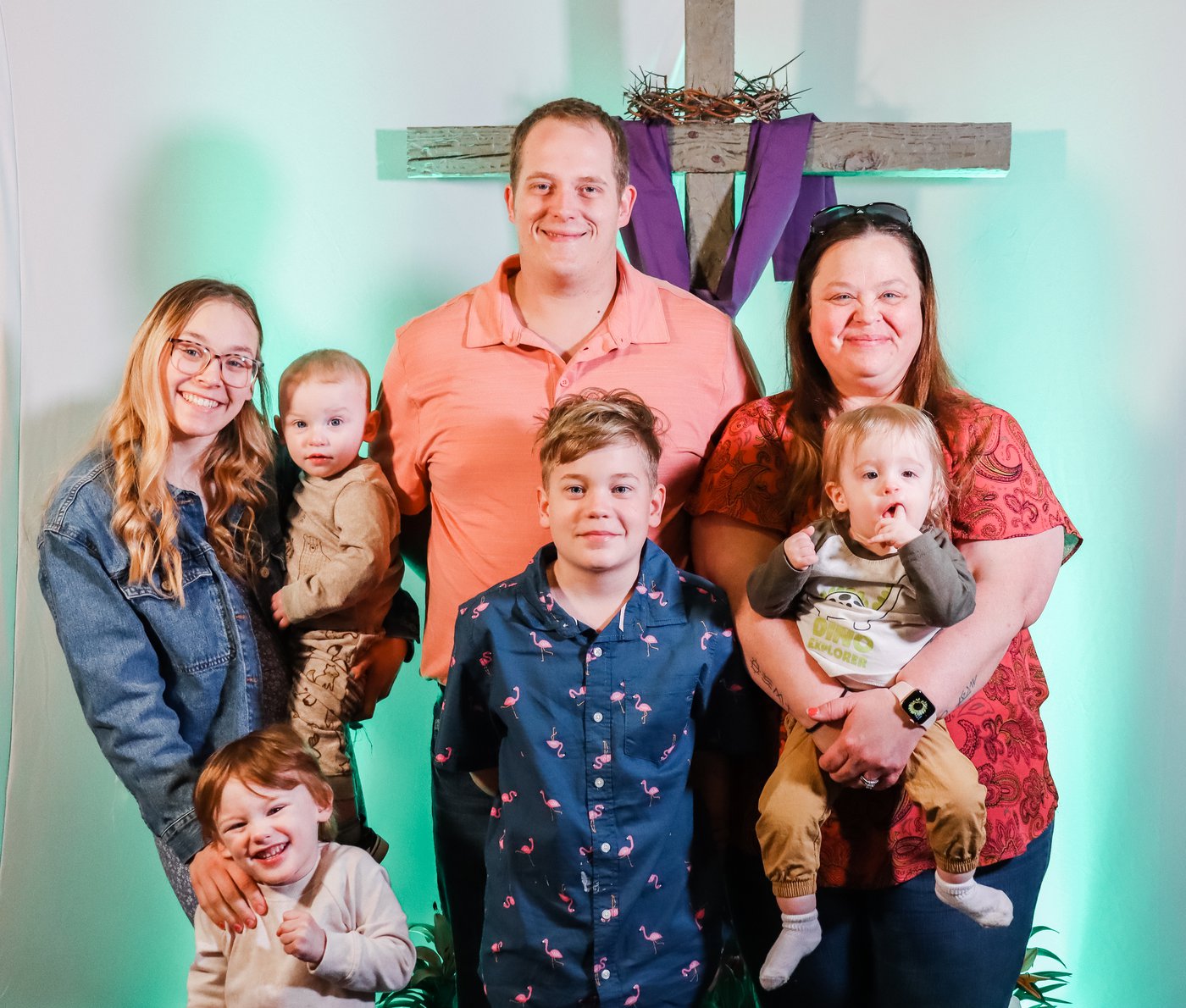 Heather Buffington- youth ministry leader / CHURCH CUSTODIAN
I am from Peru, Indiana but also lived in Virginia for a while.
My husband Pete and I have three daughters: Isabella, Marissa, and Brianna and two sons: Jackson and Jamie. I also have two grandsons: Grayson and Malcolm, and an older sister.
My family and I have been attending Olive Branch for 9 years. I have volunteered in many areas in the church including the Worship Team, Tech Team, and as a Group Leader. I officially came on staff as the Youth Ministry Leader in Spring of 2022. As the Youth Ministry Leader, my job is to help kids discover life in Christ and show them the love of Jesus. My team teaches them how to deal with many different situations and still love like Jesus. Through growing in relationships with them, I make sure they know that they are loved no matter what.
In my free time I enjoy art, painting, and spending time with my family.
My favorite scripture:
Romans 12:12
"Be joyful in hope, patient in affliction, faithful in prayer." (NIV)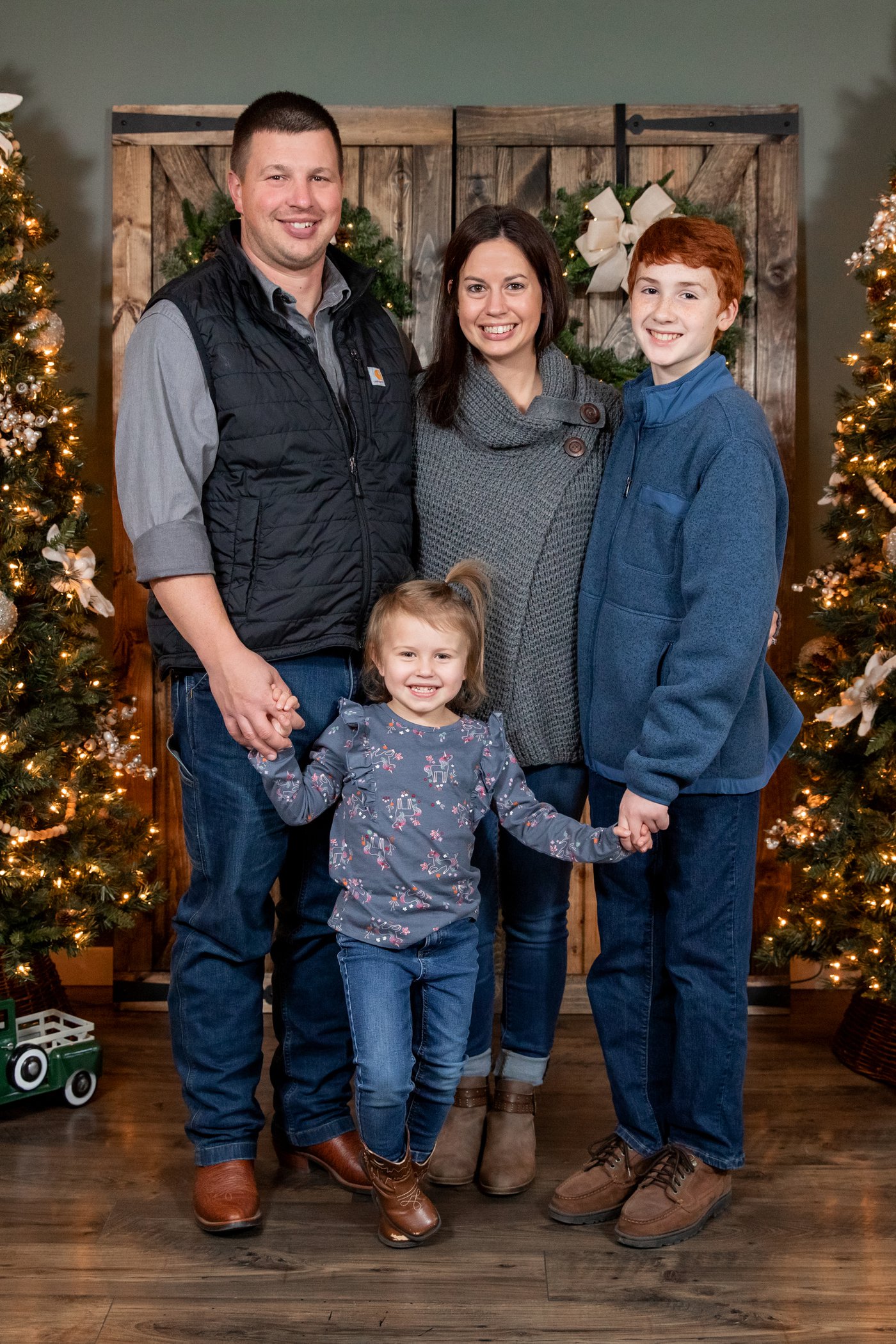 SARA FAWLEY- ADMINISTRATIVE ASSISTANT
I am originally from Argos, but have been a resident of Fulton County Indiana for the last 13 years.
My husband, Ryan, and I have 2 children: Eliott and Payzlee. Between sports and having a toddler, we are very busy!
I have been attending Olive Branch Church since 2017 and have been on staff since February 2021. In my staff position, I do a little bit of everything. My main focus is ensuring the church is run efficiently. This includes helping with events, record keeping, finances, ordering materials and making sure the church is in order for services.
In my free time I like spending time with my family and friends. I also enjoy spending time outdoors when the weather is nice, watching TV, and listening to music.
My favorite scripture:
2 Corinthians 5:7
"For we walk by faith, not by sight." (ESV)